Next Battle To be Announced
Where: Dover, Ohio near Canton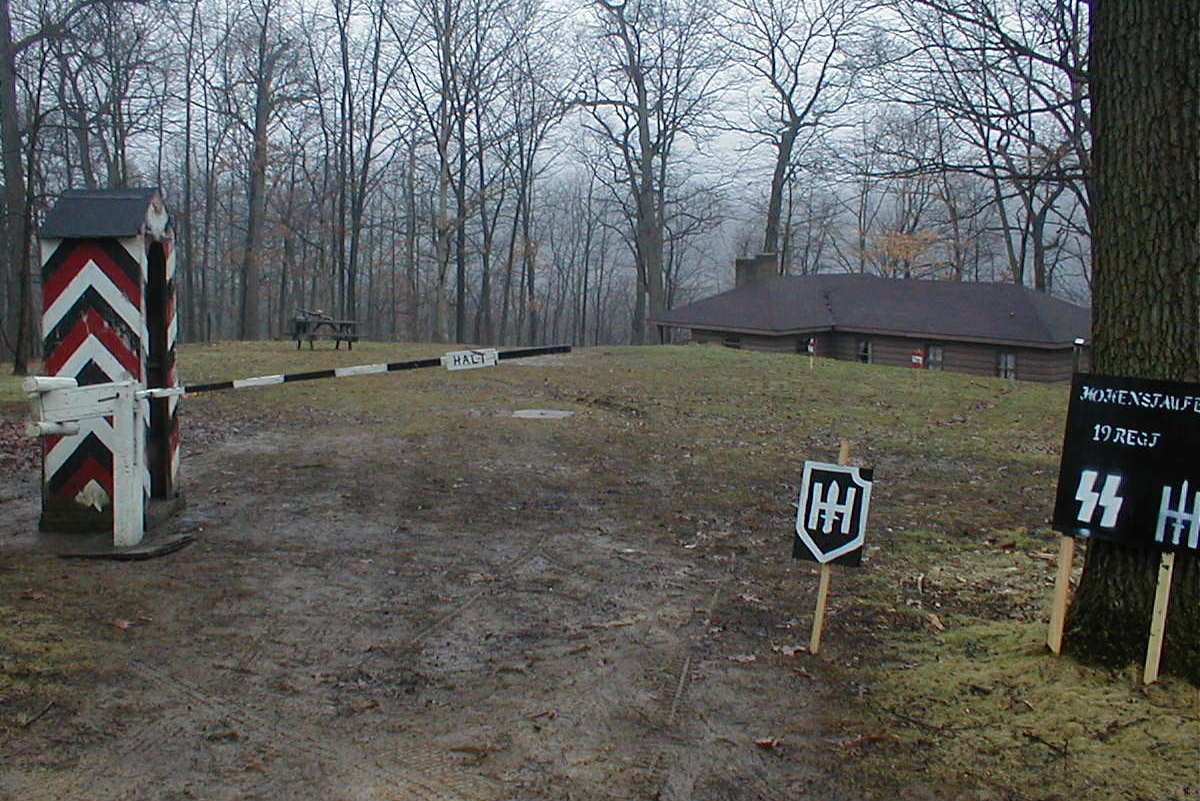 Sponsor: Second Panzer & the LHRA
Info: 500 acre former Boy Scout Camp, cost $22..
Contact: Matthew Gajkowski
There is no alcohol. Participants must be 18 or older.  
There is no Friday night battle. 
No firing until the battle starts Saturday morning.

Friday Night 
Registration opens at 3 pm

Saturday Morning 
0800 registration reopens 
0845 Safety and Authenticity at the dining hall (Kimble Hall)
0915 move out 
0930 battle starts 
Lunch there is no set time for lunch take it on the move. 
1700 (5 pm) Battle ends
No SA, Allgemeine SS, Hitler Youth, Black Shirts or other political impressions are premitted. 

Directions
MAPQUEST directions will get you lost at the dogleg. 

Take I-77 and get off at exit # 93 which is Rt. 212. 
Go East on 212 toward Zoar until you come to a STOP Sign. (This is where you may get lost). Turn Left and go
about 4 tenths of a mile and then turn Right (keep following 212
although it might not seem like you are).  This is the dogleg.
Turn Right onto Boy Scout Road (there is a Camp Tuscazoar sign there).
Go about ˝ mile up a hill the camp is on the right. 

Find registration and sign in. Do not leave unfired blanks on the battlefield.

Camp Tuscazoar near Zoar Ohio on the Tuscarawas River.
No alcohol is allowed.
Cost: $22 you can send a check or money order to the address below or you can register and pay online at Eventbrite
The first people to pre-register get the choice cabins. If you want you're whole unit in the same cabin then send them in quick! Cabins will be given out on a first come first serve basis. There are small and large cabins so pre-register early. The cabins are available for Friday and Saturday night.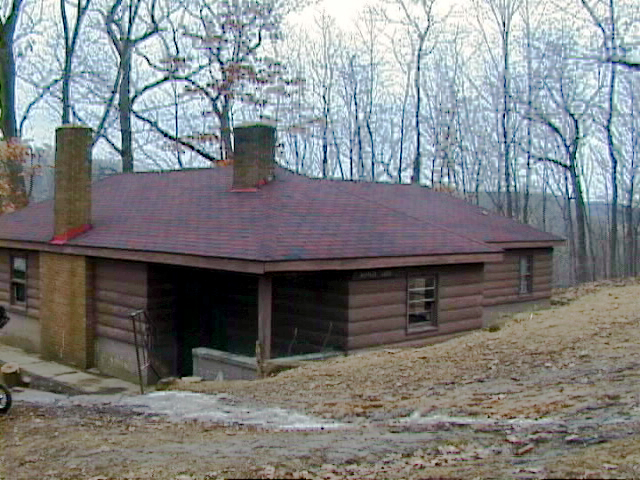 There is no extra charge for a cabin you just have to register quickly to get into one.
More Information
The cabins have running refrigerators, stoves, wood burning heaters or conventional heat.
If your cabin has a wood burning heater there will be firewood but you might have to collect some from outside.
The cabins have bunk beds (some stacked 2 high and some unstacked). There is a mattress but no pillow or mattress cover.
If you want a certain cabin then pre-register your unit (with all their forms and money). There are large and small cabins.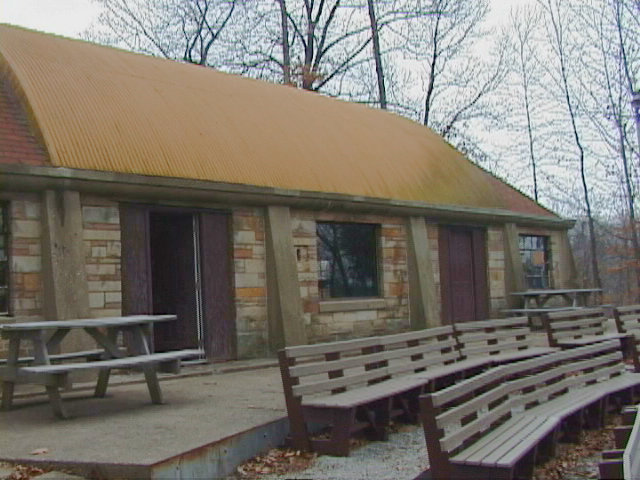 There will be no charge for umpires but registration is necessary. All participants must be a member of a recognized reenactment organization. Vendor's spaces are free. WWII vehicle owners are free (don't register on Eventbrite then just e-mail me).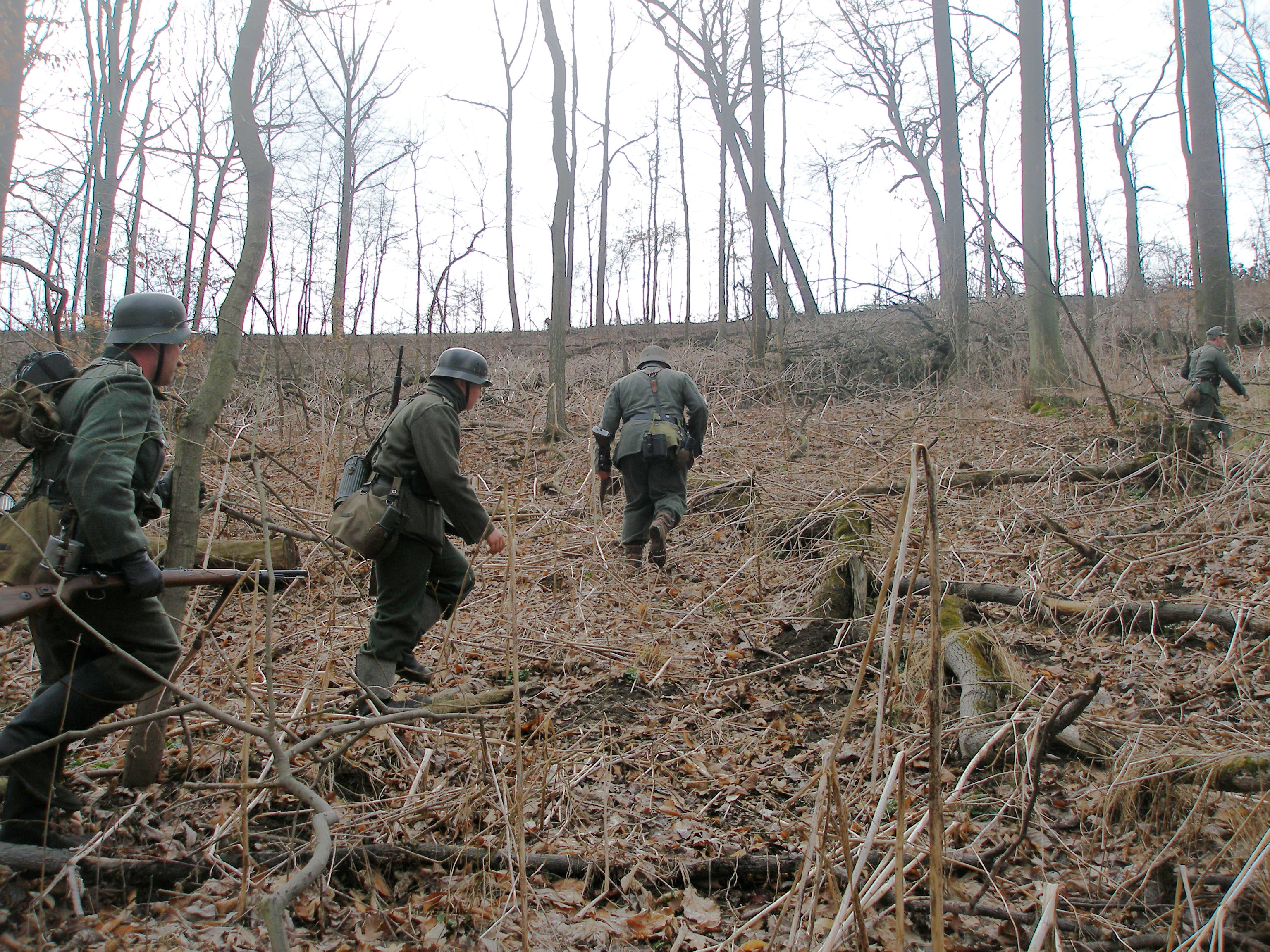 Vendors and Vehicles are Welcome!
Make checks payable to:
Second Panzer
c/o Matthew Gajkowski
1458 Copley Rd
Akron, OH 44320
Checks or money orders must be made out to Second Panzer c/o Matthew Gajkowski. Pre-registration deadline is May 1st, 2013 or you can register and pay online at Eventbrite
All participants must be a member of a recognized reenactment organization.
Pre-registration Form
Please Print

Name:___________________________________

Address:________________________________
________________________________________

Home Phone: (   )_______________________

E-mail__________________________________

Unit:___________________________________

Emergency phone #_______________________

Organization:___________________________

$22 pre-registration   $25 at the gate     Vendor's spaces free!!!

Vehicles are Welcome!
BATF Address
Camp Tuscazoar